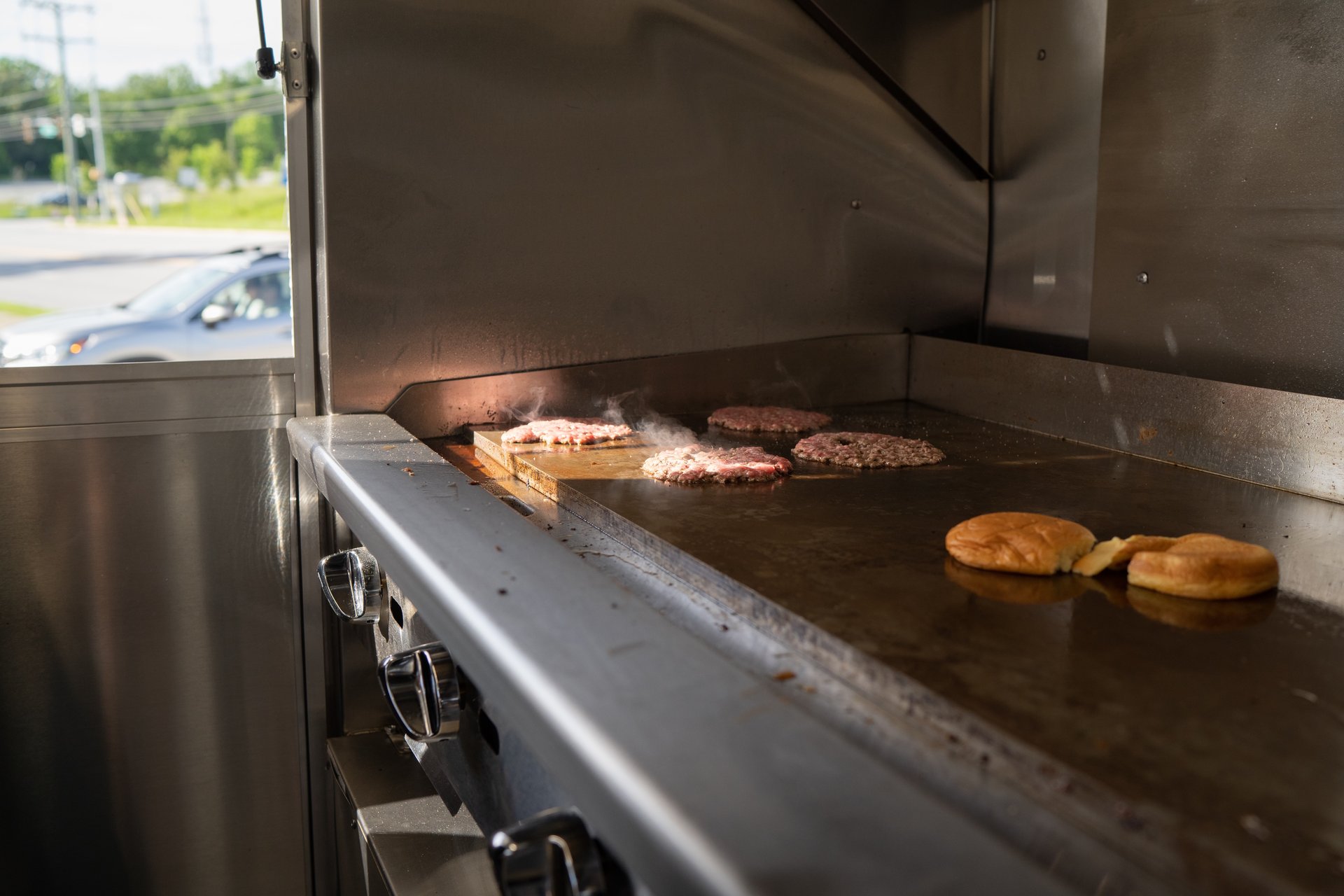 Do you cater private events?
Yes! We charge in 2 different ways. Either $20/person and food is provided for everyone with a minimum of 50 people, OR individuals pay through our system, and the event operator is asked to cover the remaining revenue if we don't hit our mark.
We fry in peanut oil. Interestingly enough, however, during the refining process of peanut oil, the allergens are removed. So, those with peanut allergies..., don't fret! (Even I'm allergic to peanuts!). But we fully understand that for many it's not worth taking a chance for a couple French fries.
What payments do you take?
We can take cash, credit, Apple Pay, and Venmo.
In some circumstances, we may be able to accommodate vegan requests with at least 24 hours notice.